Help Cimrman Conquer America!
April 19-27, 2017
All Czechs, Czech descendants, czechofiles, friends of Czechs and theater lovers – help Jára Cimrman come to North America. Help Americans and Canadians understand how this beloved Czech genius, scientist, composer, educator, philosopher, inventor, etc influenced the history of the world.
We have arranged almost everything to bring the legendary Stand-In (Záskok) by Cimrman, Svěrák and Smoljak in its only official English translation to the United States and Canada. Nevertheless, we still need to raise money for our airline tickets, otherwise we will not be able to perform. Donate now to our Indiegogo campaign and get great rewards!
The shows are previewed for:
April 19 & 22, 2017 in the Czech Center in New York Bohemian National Hall (between 1st and 2nd Avenue) 321 E 73rd Street, New York, NY 10021, USA; new-york.czechcentres.cz
April 26 & 27, 2017 at the New York University in Washington D.C., 307 L Street, NW. Washington, DC 20005
Tickets for the DC shows can be reserved here.
We are talking to other venues about more shows!
Here is a little preview of the Stand-In as performed in Prague at the original Cimrman Theatre:
We would like to thank the Czech diplomatic missions in the USA for their generous support! Thanks to their efforts we will be able to use local performance halls, accommodation and a minivan.
Your contribution will be used to pay solely for our flights without which the shows cannot happen. Donate to the project and become an integral part of Jára Cimrman's North American conquest! With your contribution the world will finally be able to learn the truth about history. They will get acquainted with the legacy of the genius, who advised Chekhov to write Three Sisters instead of two and who invented TNT only to arrive to the patent office two minutes after Alfred Nobel patented his own version of dynamite.
Back our fundraising campaign on Indiegogo and we are prepared to welcome you in the fold of science – you may become a cimrmanologist and even an honorary member of the Cimrman English Theatre!
Who are we and who is Jára Cimrman?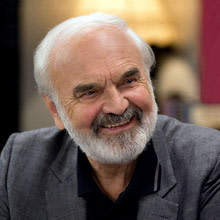 We are the Cimrman English Theatre – a group of English speaking actors living in the Czech Republic dedicated to performing the works of Jára Cimrman. Anyone who has lived here will have crossed the name of Jára Cimrman. He is a fictitious character of a Czech genius, who lived at the turn of the 19th century and who is dear to every Czech heart. Ask the nearest Czech!
Czechs are so proud of him that in 2005 he won a nationwide poll for the greatest Czech. All Czechs we talked to – including the character's creators – insisted his comedy was untranslatable. But we proved them wrong! In 2014 we staged a reading of The Stand-In (Záskok) and it was a huge success covered by the media, our audience was excited as was the last surviving creator Zdeněk Svěrák.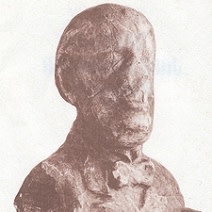 We have been playing ever since. We love it and are extremely proud to be spreading the good word about the Czech Republic, which has become our second home. Our audience is mixed Czech and foreign. In a lot of cases Czechs bring along their foreign partners and friends and are excited to share the comedy with them.
Somewhere along the line we thought, wouldn't it be great to bring Cimrman to North America? There are so many Czechs, who have English-speaking partners, Czechs, who do not speak Czech any more or simply admirers of Czech culture!
That is how the project began and now we are almost there!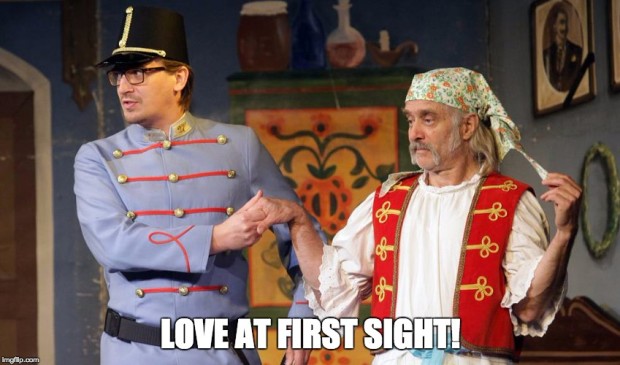 During our tour we are hoping to reach approximately 1000 viewers during our six shows. In addition to that David Smoljak, son of Ladislav Smoljak (one of the actual author's of Jára Cimrman's plays) is seriously thinking about shooting a documentary about our tour, which would be financed separately. If we go the Czech Radio's correspondents will also get involved and visit our shows. Last but not least, if we you help Cimrman conquer North America we will be in touch with you through our video journal documenting our trip!
Let your family and friends know about the shows! If they do not know Jára Cimrman, explain it to them.
What Does Our Audience Say?
Contact:
Indiegogo Campaign Manager
Marketing
Dagmar Caspe
cimrman.english@gmail.com
tel: +420 776 202 908
Producer
Alena Kotková
alena.kotkova@seznam.cz